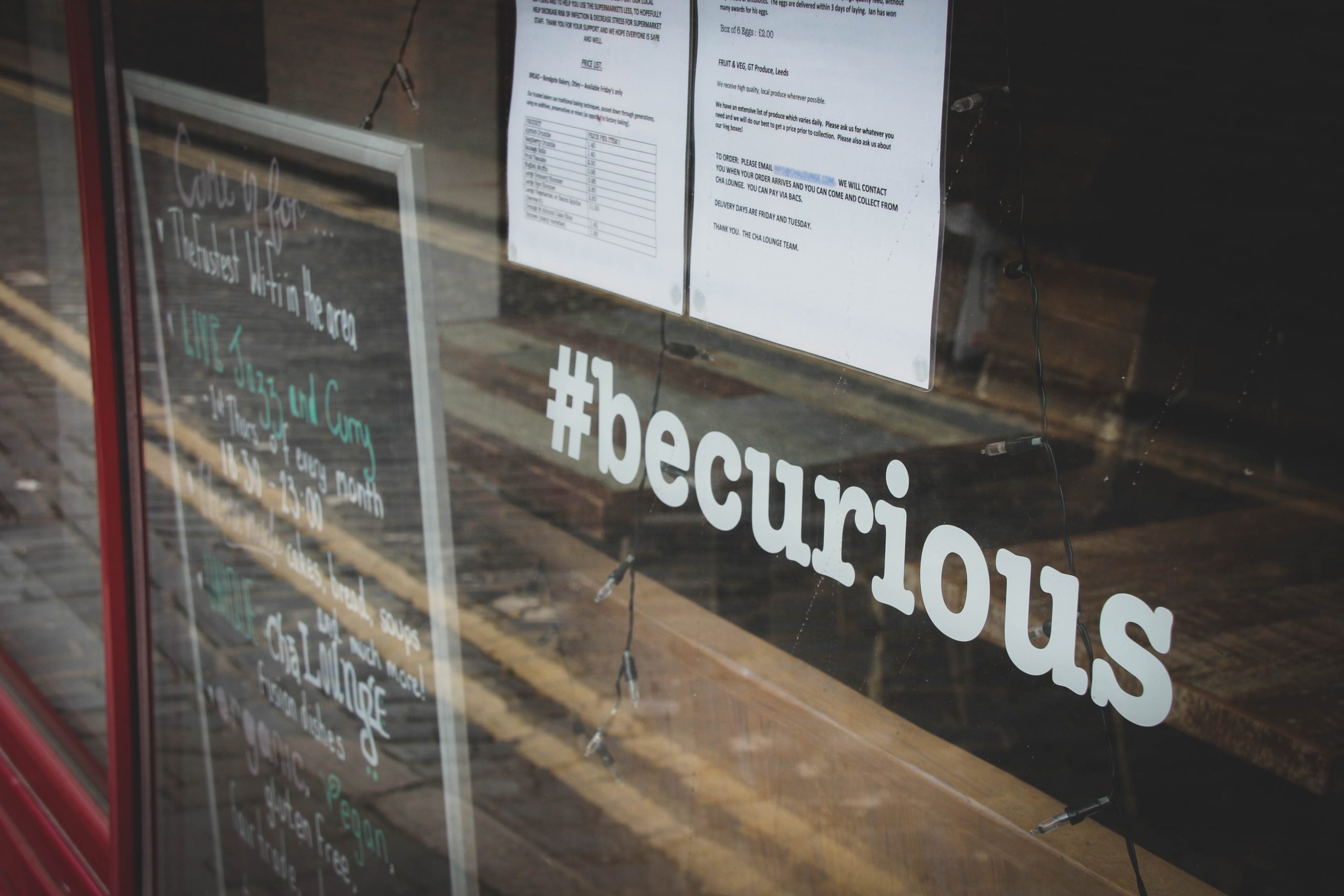 Questions?
PRODUCTS
All our products are available through our online shop. Simply click the link and enter your account details to view our entire range.
Don't have an account yet? Not a problem, simply use the login 'valley' and password 'valley' to access our shop as a visitor.
Did you like what you see? Then visit our registration page to set up your account and start your shopping spree within seconds.
Even though Valley Foods carries close to 5400 different products and receives new products on a daily basis, it is possible you are not able to find your favourite product or brand. Not a problem! Simply send us a message on moc.s1701316081ll.ye1701316081llav@1701316081nimda1701316081 and we will do our best to source the requested product for your next shopping visit.
Sourcing new products may be subject to conditions, availability or access restrictions for Jersey.
Pricing of consumer goods is controlled by the general demand as well as cost and/or availability of ingredients and packaging materials. Our purchasing team is checking pricing on a daily basis to ensure you receive the best deal.
Valley Foods also has several promotional periods throughout the year. These promotions can be found in our leaflet available on the site and are also distributed to all our customers at the start of each period.
Every product page contains the following information:
Product name
Product weight or quantity
Unit of sale
Case size (when appropriate)
Price per item
Price per full case
Product description
Allergens
Nutritional Values
Suitability for specific diets
Ingredients
Instructions for either cooking, storing, freezing or use.
Every product page contains a variety of information. Allergens are clearly depicted with pictograms to facilitate recognising the most important ones. If for any reason the information may be missing, please do not hesitate to contact us and we will rectify the information as quickly as possible. However, it is possible that a new product does not show any information as our supplier did not provide such information at the time of creation in our shopping system.
Every product page contains a variety of information. If appropriate, a nutritional value table is visible at the bottom of the page just after the allergens. If for any reason the information may be missing, please do not hesitate to contact us and we will rectify the information as quickly as possible. However, it is possible that a new product does not show any information as our supplier did not provide such information at the time of creation in our shopping system.
Some of the products will have the term 'CASE' in their description. This means this particular product is sold as a full case only and cannot be purchased in individual units. This will usually also be quite clear from the price and/or the weight and case size.
A small number of products are registered as 'bought-to-order'. This means the product in question is generally less in demand or has a relatively short best-before-date.
When ordering, it is likely the product is out of stock. The best way to proceed, if you do not manage to order it through our app, is to contact our Customer Care Team to indicate your desire to purchase such product. They will also be able to indicate by when you will be able to receive your requested produced.
Our purchasing team will then proceed to sourcing your product as soon as possible.
Usually this is due to a technical glitch. Our online shop is available through the web as well as an app for your mobile devices.
If a product picture states 'no image available' or it shows a brand picture, this means this product is most likely new and our digital team is still busy updating the product profile. They update pictures on a regular basis so make sure to check later in the week to view said pictures.
In some instances it may be an issue of the type of web browser for our web-based shop. Our software supplier recommends the use of Firefox as the best browser to view the shop. This is not applicable to customers using the app.
If you are still unable to view certain pictures, we recommend deleting your cookies and/or cache memory, before loading our page.
DELIVERY
Delivery is done twice a day, from Monday to Friday. If your order has been placed before 6am on any given day, your delivery will be done on the same day with exception of Saturday and Sunday.
For delivery on Saturday, please order before 3pm on Friday.
We are closed for deliveries on Sunday and certain Bank Holidays. Make sure to check our newsletter, or any of our social media channels for the latest updates.
If you wish to permanently change your delivery address, please log in to your account (on a computer) and change your address details. Do not forget to save any changes.
Unfortunately, we are not able to accommodate one-off changes in the delivery address.
All deliveries are free of charge for all your ambient, chilled and frozen goods. Keep in mind that orders need to be placed before 6am or 11am for our wholesale customers and before 7am for our private customers.
Delivery times:
Private customers
Monday to Friday – 12pm to 6pm
Saturday – 10am to 2pm
Sunday – no deliveries
Wholesale customers
Monday to Friday – 8am to 3pm
Saturday – 8am to 2pm
Sunday – no deliveries
The first thing to verify is your invoice. You will have received an electronic copy via email (please check your spam) as well as a paper one with your groceries. If the missing items are zeroed on the invoice this would indicate the requested product(s) were not in stock at the time of picking and you would have to reorder once back on stock.
However, an oversight may happen even though we pride ourselves in being extra careful when picking your goods. If this would be the case, we apologise in advance for the inconvenience.
The best way to handle this particular situation is to contact our Customer Care Team by emailing them on moc.s1701316081ll.ye1701316081llav@1701316081nimda1701316081 or by sending a message through our Contact Page, stating your account code, order number and a list of the missing items.
Usually we will investigate internally and either credit the missing items, including a reimbursement onto your payment card used, or if required we will ensure the missing goods are still delivered, at the latest the following working day.
PAYMENT
Your online shopping can be paid by card once you have finalised your purchase. We accept debit cards and credit cards such as Visa or Mastercard. We do not accept American Express nor Paypal at this moment.
Cash cannot be excepted as a payment method.
At this moment we only accept Visa or Mastercard in terms of credit cards. We are currently working on adding this payment type to our checkout section very soon. Keep an eye on our news section for updates.
Yes, our system allows you to securely store multiple cards under your account, allowing for a swift and efficient checkout process.
We refer to our FAQ related to secure payment information for further details about the processes in place.
We have recently updated our payment process to Braintree, a Paypal Company.
Braintree allows you to safely store multiple card details for faster checkout next time. They do not store any raw magnetic stripes, card validation codes, or PIN block data.
Cardholder data is encrypted and managed in the Braintree Vault, using multiple encryption keys with split knowledge and dual control.
This means a data thief would not be able to make use of information stolen from a database without also having the key. This data store cannot be connected to via the internet making it extremely secure.
Follow this link if you wish to find out more information about Braintree's extensive security.
Depending on the type of groceries bought, our system will independently block the amount purchased on your card. This is merely an authorisation and NOT the final payment. This happens in particular with shopping lists containing weighed goods such as cold cuts, cheeses and a variety of meats sold per kg.
Once our staff have prepared your groceries, the final weight will be entered and the final amount will be charged to your card.
Depending on your bank, it may look like you were charged twice, however, the first authorised amount will be released within a few hours after the final purchase was charged. If not, please verify the card handling processes at your bank first.
It has come to our attention that this is a particular issue with Lloyds Bank clients.
Even though our drivers always ensure to leave your printed invoice with your delivered goods, it is possible that this is forgotten or misplaced for which we apologise in advance.
By logging into your account (on a desktop computer or laptop), you can click on 'My Account' and at the bottom of the page you will find a table with all your latest invoices in PDF format.