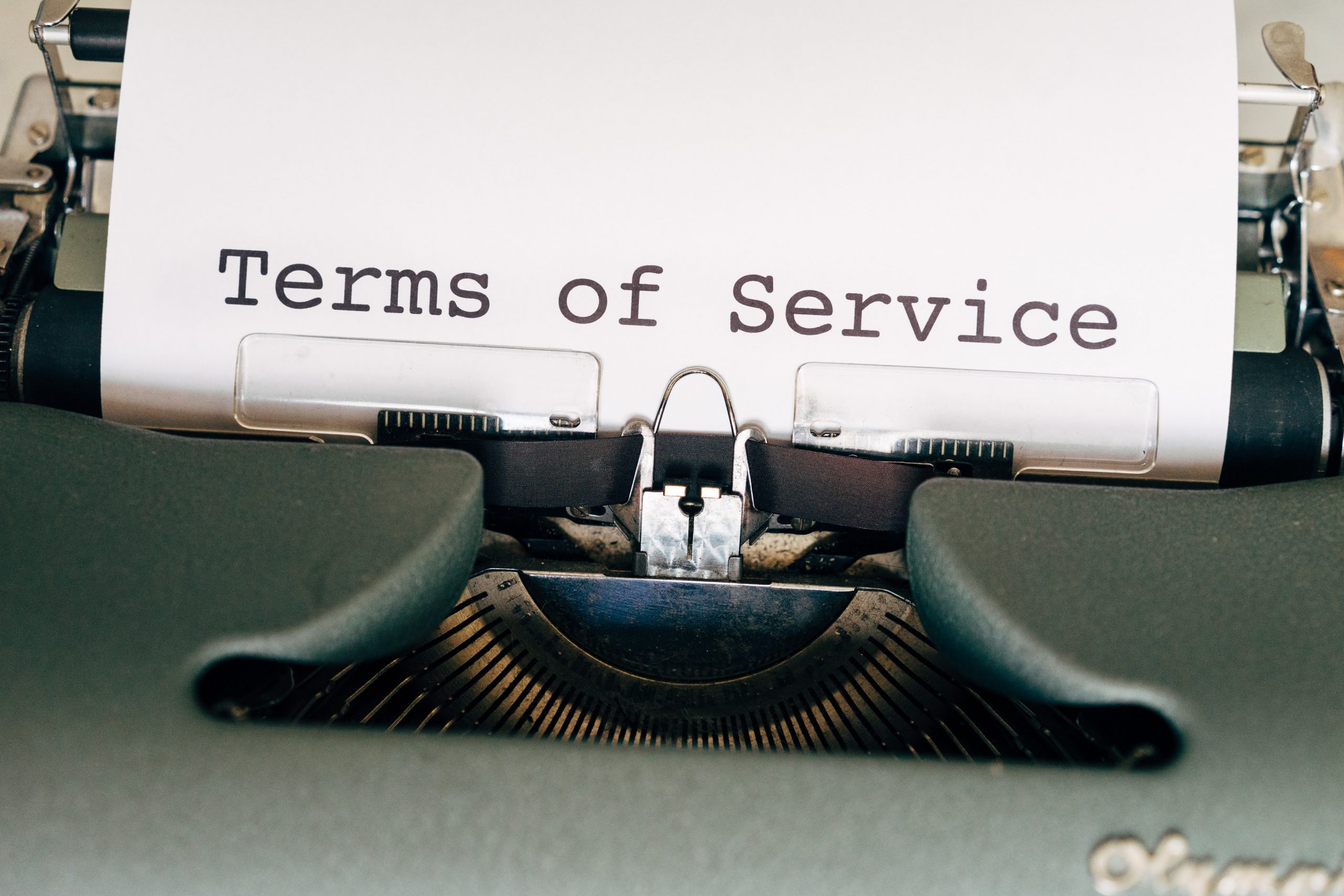 Terms & Conditions
Your use of Valley Foods Ltd website, and any order from us constitutes your agreement to these terms and conditions, this includes giving your consent for us to process your personal data.
The following User Agreement ("Agreement") governs the use of the Valley Foods Ltd ("Company" and "Vendor") site ("Site") and services provided by the Company. Please read the rules contained in this agreement. Your use of the site will constitute your agreement to comply with the rules stated here in. If you cannot agree with these rules, please do not continue using the site. Valley Foods Ltd's contractor ("Service Provider") expressly reserves the right to revise the rules contained in this Agreement.
These terms and conditions do not affect your statutory rights. To apply for an account you must be at least 18 years of age and accept delivery within our served area. We will treat each order for goods as an offer by you to purchase the goods subject to these terms and conditions.
Privacy Policy Statement
We have created a new Privacy Policy Statement to become compliant with the new GDPR Regulations which has created new legislation in Jersey, Data Protection (Jersey) Law 2018 and Data Protection Authority (Jersey) Law 2018. Please click on the following link Privacy Policy Statement to read our Privacy Policy before agreeing to our terms and conditions.
Pricing
To the best of the knowledge of Valley Foods Ltd the prices and sizes of products are as stated on this website and any catalogues brochures or leaflets, price list or other product information sources available from this website are correct at the date of writing. While every effort is made to maintain the prices and sizes as specified, Valley Foods Ltd reserves the right to vary these without notice as changes from suppliers dictates.
All split cases may be subject to a 25p picking charge per item.
GST is included in the price on your order card. A total GST amount will be highlighted as a separate line on the invoice and will be included in the grand total, as shown on your invoice and a final e-mail confirmation.
If you want to take advantage of any of the 'Buy X, get Y free' promotions, you need to order the actual number of required items to receive the deal.
E.g. if the promotion says 'Pay for 1, get 2 free', enter '3' as the required number of items.
Please note that any discounts or multibuy promotions will be applied when the invoice is processed and they will not appear before you check out.
Alcohol
We are rigorous in the enforcement of the law concerning the prohibition of sales of intoxicating alcohol to persons under the age of 18. Jersey law bans such a sale, and accordingly we will not deliver intoxicating alcohol to anybody who appears to be under the age of 18.
In the case of a gift, the recipient must be 18 years or over and have proof of age, should we require it. In the event of an order being placed by a person under the age of 18, or on behalf of a person under the age of 18 with an intent to supply, we will report him/her to the authorities.
We will not deliver alcohol or release these products for collection to anyone who is or appears to be under the age of 21 without a valid ID or drivers licence as identification. We reserve the right to decline any order relating thereto.
Payments
We take security very seriously.
Payment is made by credit or debit card. Payment will be deducted from your card every time that an order is delivered.
Any account holders that have completed and submitted the online application form will receive an email with their account code and confirmation of their password.
During the check out process you will be able to add your payment card details (debit/credit) and based on the total amount purchased, a pre-authorisation will be taken on your card. This amount will be held until the final invoice has been issued as some items may be taken off your order due to insufficient stock, or because you have bought a weighed item. At that moment, the actual payment will be taken off your card.
If you cancel your order after a pre-authorisation has been taken on your card, the blocked amount will be automatically released within 7 business days. Do note that this process is fully automated through a secure payment system beyond our team's control.

All goods supplied remain the property of Valley Foods Ltd. and title on the goods shall not pass until the said goods have been paid for in full.
Bank charges incurred for whatsoever reason will be added to the appropriate account together with a £25 administration charge per item.
If it is necessary to instruct a lawyer or agent to recover unpaid sums or charges due to Valley Foods Ltd in respect of goods supplied, the purchaser will be liable to pay commissions or fees charged to us by them on recovery of any part of the sum due, as a separate debt due to us whether or not they have had to bring the claim to court in order to effect recovery.
Use of Copyrighted Material
Valley Foods Ltd permits you to view and use the material and data on this site solely for your personal and non-commercial use.
You must not sell or modify the material in any way for any public or commercial purpose. The use of the material on any other web site or in any networked computer environment for any purpose is prohibited. If you violate the terms of this agreement, Valley Foods Ltd and Service Provider reserve the right to terminate your access to the site, and you must immediately destroy any copies you have made of the material.
Description of Goods
Most product descriptions are provided to us by the manufacturer, and we accept no responsibility for such descriptions. All images, descriptive matter, specifications and advertising on our site are for the sole purpose of giving an approximate description of the goods. Full detailed specifications are available on request. Valley Foods Ltd uses reasonable efforts to ensure that the information and processes on this site are correct BUT NUTRITIONAL AND ALLERGEN INFORMATION IS AS SUPPLIED BY THE MANUFACTURERS and we cannot be held responsible for any errors or omissions. Customers should check information on packaging and if they have any queries should contact the Manufacturer concerned.
Accuracy of Product Information
All product specifications, images and other information published on our website have either been acquired from suppliers, manufacturers, publications, publicists, or been gathered from public-domain sources. The intention of Valley Foods Ltd is that all information on the website should be as accurate and up to date as possible. All the actions taken by the user of the website are the responsibility of the individual.
Typographical Errors
In the event a product is listed at an incorrect price due to typographical error or error in pricing information from our suppliers, taxes or duty changes, we shall have the right to refuse or cancel any orders listed at the incorrect price whether or not the order has been confirmed.
Availability of Goods
All products and services are subject to availability and may be withdrawn at any time. Information on the site detailing stock levels should not be viewed as a guarantee of availability, and is a guide only. Information displayed by our marketing partners should also not be relied upon, and we take no responsibility over information displayed on sites such as these. If we do not supply the goods for any reason we will not charge you for these and will call to notify you as soon as possible. However, we will not be responsible for compensating you for any other losses you may suffer if we do not supply the goods.
Delivery
Valley Foods Ltd always endeavours to adhere to delivery estimates but these are always estimates. Any dates we specify for the delivery of the goods are approximate only and we shall not be liable for any losses, costs, damages, charges, or expenses caused by any delay for delivery of the goods and time is not of the essence. Valley Foods Ltd does not charge a delivery fee.
Orders must be placed by 6.00am to ensure same day delivery (as per delivery schedule).
If an order is placed after 6.00am the order will be delivered the following working day unless specified otherwise.
Delivery time will be between 12.00pm – 6.00pm Mondays to Fridays, and 10.00am – 2.00pm on Saturdays.
Valley Foods Ltd offers a free delivery service, orders must be at least £50.
Valley Foods Ltd does not deliver on Sundays.
Valley Foods Ltd does not deliver on all Bank and Public Holidays.
Unless otherwise directed, goods will not be left in your absence and will be returned to the Valley Foods Ltd depot. We will contact you to arrange an other delivery date and time.
Valley Foods Ltd will not deliver to addresses outside Jersey.
Risk
As soon as we have delivered the goods to your door, you will be responsible for them. From the time of reception of the goods, any loss or damage to the goods shall be at your own risk. Any transit damage to the goods, shortages or incorrect goods supplied must be noted on the delivery consignment note at the time of delivery.
Returns & Refunds
You have the right to cancel your order at any time before a confirmed delivery date free of charge. We want you to be satisfied when you shop with us. However, occasionally, we know that you may want to return items. Claims for damaged/poor quality/wrongly delivered goods must be notified to Valley Foods Ltd within 24 hours of delivery otherwise they may not be considered. Replacement goods will automatically be recharged for when on delivery and the damaged goods will then be credited on return to the depot. Any damaged goods not returned to the depot may not be applicable for a credit.
No Fault Returns – If you have decided to cancel your order or wish to return your products to Valley Foods Ltd we will refund you within 7 days of cancellation or from when we receive the goods, whichever is later. You are responsible for the safe return of the product to us, including the cost of doing so.
The goods must be unused and 'as new' in their original box and packaging. You must notify us within 24 hours from the date of delivery. It will be your responsibility to return the goods to us at your own cost and risk. If goods are received back 'as new' but incomplete with missing components and accessories we will charge the cost of the accessories to you. Goods received back in any condition other than 'as new' will be returned back to you, at your cost.
Other
Failure by us to enforce any of these terms and conditions will not affect our right to enforce the rest of these terms and conditions. These terms and conditions are subject to change at any time without prior notice to you.
Valley Foods Limited
Updated April 2021